Posted on
augusti 7th, 2012
by Gunnar Lilliesköld
Danderyd 2012-08-06
Welcome back after, as we hope, a nice summer break
In contrast to several other European countries, most people in Sweden, Denmark, Norway and Finland now returns to their jobs after their vacation in July. After a quite rainy summer vacation this year I still hope most of you reading this letter has had a good time, with at least some sunshine and relaxing activities!
So now the Nordic electronics industry starts for, hopefully, good and fruitful activities and business! Elektronik i Norden am by tradition heavily involved in the Embedded Conference Scandinavia in the beginning of October in Stockholm. We will tell you more about that later on.
In the meantime we will make you alert on our first issue published after summer brake, Elektronik i Norden issue no 7. Two features FPGA/ASIC/SoC and Production Technology with a Nordic survey of Production Equipment. And as always two sections, RF and Embedded.
The on going trend for FPGA/ASIC/SoC will primary be showed at the annual Design Automation Conference, DAC, which took place in the beginning of the summer. DAC, this year, showed a semiconductor market that was able to track the fast changes in technologies. Not only has it dealt about lower power consumption, despite increased complexity. Elektronik i Norden was this year one of the very few European magazines having it´s own representative at DAC. From this event a great proportion of the base for the FPGA/ASIC/SoC feature section comes.
Please contact Göte Fagerfjäll, +46 8 715 72 19 or gote@elinor.se, if you would discuss the feature or contribute with an article of your own.
A goal for Electronic production is to produce efficient by help of modern machinery, automation by software and choosing the right methods. It is also a question about producing with high quality, and finding out what eventually could go wrong. We will give a report on what "whiskers" could cause on a printed circuit board. If you have any subject to contribute to this feature section, please contact Gunnar Lilliesköld at gunnar@elinor.se, or +46 8 622 55 11.
Do not forget to up date your participation in the Nordic survey of Production Equipment. If you not have hade a reminder from Anette Hammarström or would like to receive the form to fill in contact her at anette@elinor.se or call +46 8 445 20 71
And, if you would like to advertise contact Tommy Jägermo at tommy@elinor.se or call +46 8 540 865 12
Best regards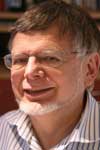 Gunnar Lilliesköld
Editor-in-chief, publisher
Important dates: Elektronik i Norden, issue 7;
Publishing date; August 31
Advertising copy; August 13 (drop dead August 20)
Filed under: Redaktionsbrev